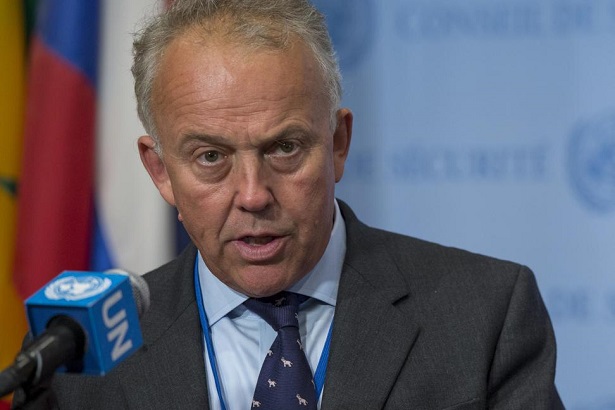 Garowe-(Puntland Mirror) UN envoy for Somalia Michael Keating is urging all sides in Galkayo conflict to fully respect the ceasefire agreement reached last month.
"The continued hostilities could prompt another mass displacement in Gaalkacyo. Of an estimated 90,000 people displaced as a result of the fighting in October 2016, about 30,000 displaced people have not returned home due to fear of renewed fighting," Keating said in a statement.

"Puntland and Galmudug must resolve their differences in a non-violent manner and immediately agree on steps to dismantle the roadblocks, reopen the roads, and pull back the forces without further delay. Any spoiler against peace and stability should be scrutinized." The statement added.
On Friday, Puntland and Galmudug forces have exchanged mortar fire in the southern outskirts of Galkayo town in Mudug region.
Galkayo is divided into two parts, one administered by Puntland and other by Galmudug.