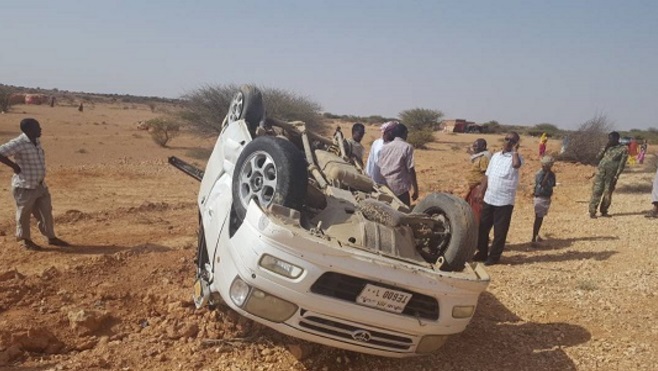 Garowe-(Puntland Mirror) At least three people were killed and four others wounded in car accident, traffic officials said.
The accident occurred on the road of Guud-cad village between Bosaso and Gardo early Thursday, according to traffic officials.
The wounded people were taken to nearby hospitals after the accident, the traffic officials added.