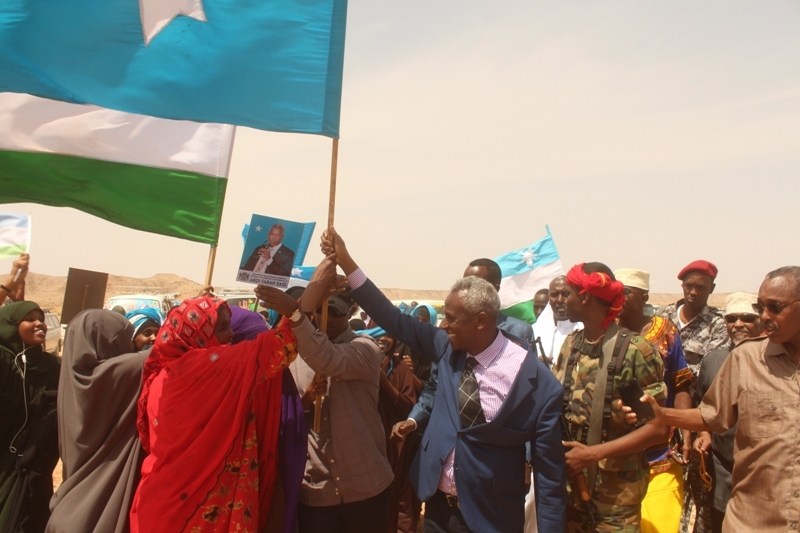 Garowe-(Puntland Mirror) Somalia's Interior Minister Abdi Farah Saeed Juha arrived Friday in Garowe on his first visit since taking office in early April this year.
Juha was welcomed by Puntland top ministers including Security Minister Abdi Hersi Ali Qarjab and Interior Minister Ahmed Elmi Osman in the outskirts of Garowe.
Hundreds of Garowe residents with waving flags came to the area to welcome the Interior Minister.
During his visit to Puntland, the Interior Minister is expected to meet with the Puntland officials and community.