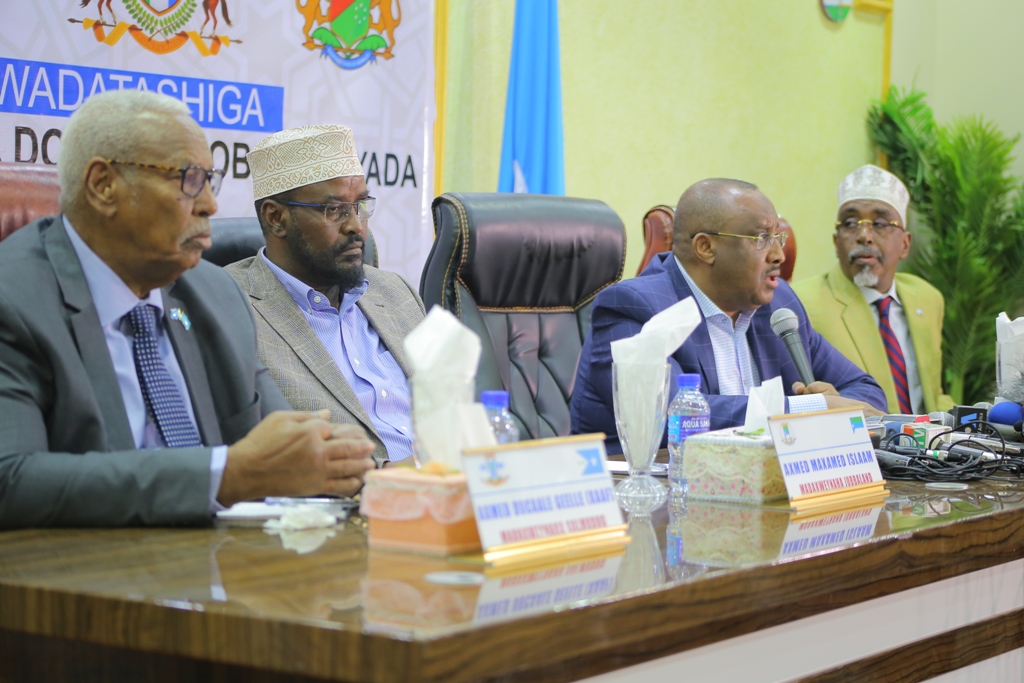 Garowe-(Puntland Mirror) The meeting of forum of Somali federal state members kicked off today in Garowe, Puntland capital.
The leaders of Jubaland, Southwest, Galmudug and Puntland who host the gathering were attended the meeting.
In their opening speech, the leaders focused on the situation in the region, especially security and policy, and they talked deeply about the stalemate between the federal state members and the federal government in Mogadishu.
The meeting is expected to continue for next few days, as sources close to the meeting told reporters.
Hirshabelle President who was a member of the forum was not present at the meeting, after he reached agreement with the federal government.
This is the fourth meeting of the forum since its formation in Kismayo last year.