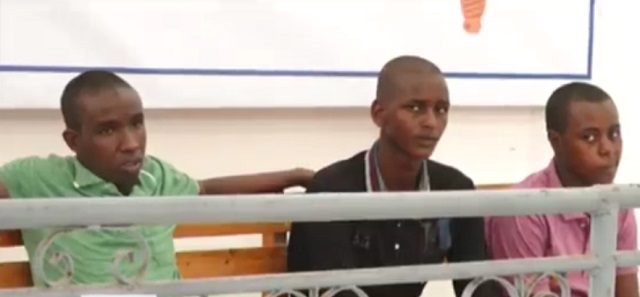 Mogadishu-(Puntland Mirror) Somali military court on Wednesday sentenced three Al-Shabab members to death penalty.
The chairman of the military court Hassan Nuur Shuute has said that the three members were behind an explosion at a hotel in Mogadishu.
The Naasahablood hotel, was attacked on 28 October last year, left at least 25 people dead, Al-Shabab militant said it carried out the attack.
The court decision can be appealed, according to the chairman of the military court.