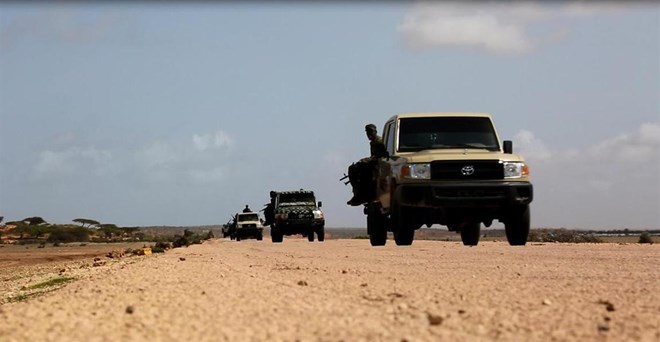 Kismayo-(Puntland Mirror) The troops of Somali federal government and Jubaland administration backed by AMISOM on Thursday seized the Al-Shabab stronghold of Abdalla Birole.
The allied forces have launched an operation against Al-Shabab militants in Kismayo areas.
There are no reports on casualties yet.
The Abdalla Birole area lies in Lower Juba region of southern Somalia about 50km north-west of kismayo town.
Al-Shabab militants was pushed out of Kismayo in 2012 by Kenya troops and Jubaland forces.