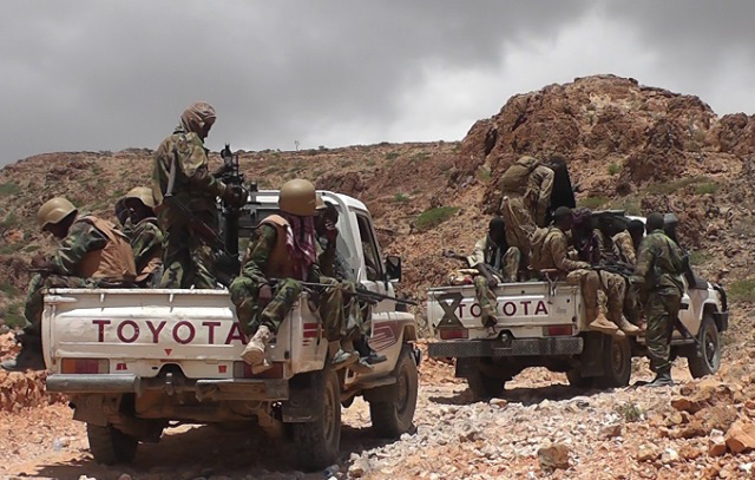 Garowe-(Puntland Mirror) Puntland soldier was killed on Tuesday in roadside bomb blast in Galgala Mountains of Bari region, military source said.
A military source, who requested anonymity, told Puntland Mirror that Puntland soldier was killed after roadside bomb struck military vehicle in Sugure area of the Galgala Mountains.
At least two soldiers were also wounded in the blast, according to source.
Al-Shabab militants claimed the responsibility for the attack.
Puntland soldiers are battling militants from Al-Shabab in Galgala Mountains.