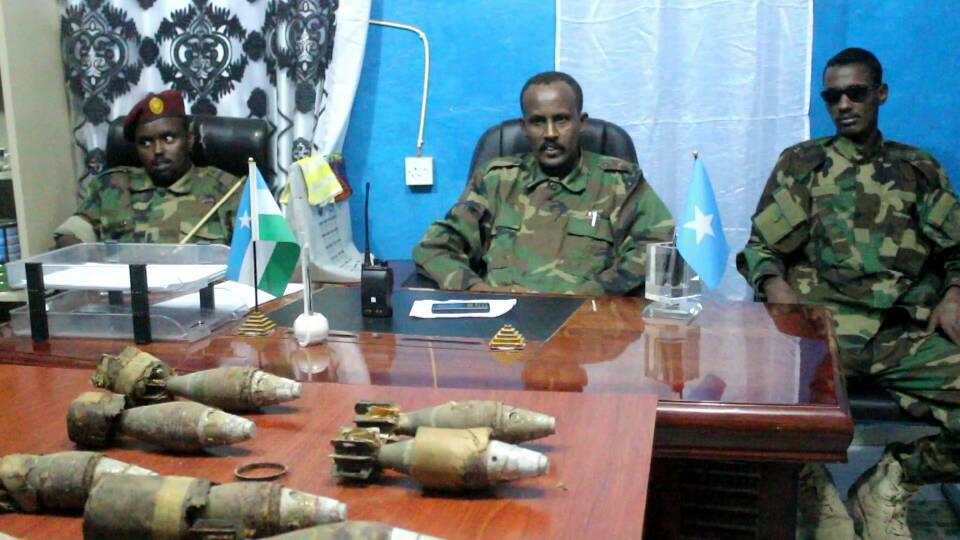 Bosaso-(Puntland Mirror) Puntland security officials in Bosaso displayed quantities of mortar shells captured in raids took place in the port town over the past few weeks.
The officials declined to comment more specific details on the weapon, they claimed the investigation is still underway.
Several attacks occurred in Bosaso in the past years, claimed by Al-Shabab and ISIS.