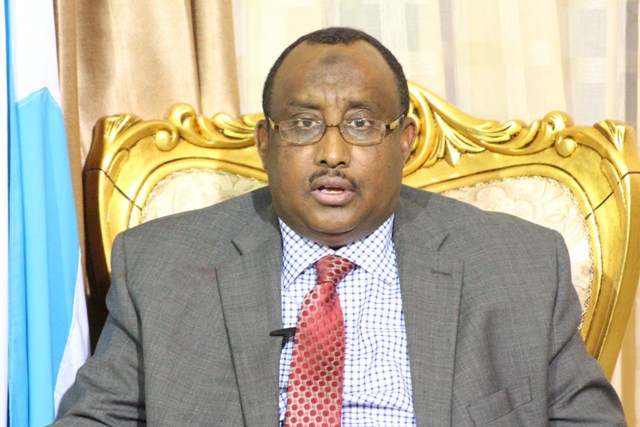 Garowe-(Puntland Mirror) Puntland's President Abdiweli Mohamed Ali sent his condolences to the Puntland people, friends and family of prosecutor of Puntland's military court Abdikarim Hassan Firdiye, who was killed in Bosaso on Sunday.
The President pointed out that the slain prosecutor was a key member of the government and Puntland people.
President Ali has vowed that the security forces will arrest the murders who had carried out the killing.
Al-Shabab armed group has claimed the responsibility for the killing, according to the A-Shabab media.
Firdiye is the third official of Puntland government to be killed by Al-Shabab gunmen in less than a month.