Garowe-(Puntland Mirror) Puntland Security Forces (PSF) destroyed a key Al-Shabab command and supply in Galgala Mountains, PSF said in their Facebook page.
In the raid, PSF killed at least 18 Al-Shabab extremists and three others captured alive.
During the operation, ammunitions and goods were recovered, PSF added.
In the past few weeks, Puntland forces stepped up their battle against Al-Shabab militants in the Galgala Mountains.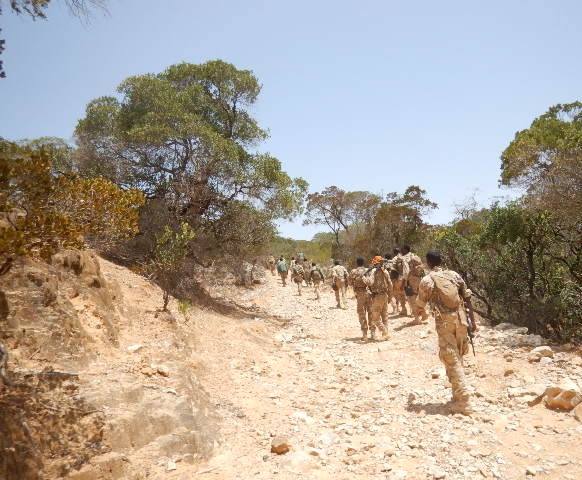 In the Facebook post, PSF vowed to continue operations against the extremists.
Last month, Al-Shabab killed dozens of Puntland soldiers in ambush attack on an army base in the Galgala Mountains of Bari region, the casualties is the highest suffered by Puntland forces since al-Shabaab began an insurgency in the Galgala Mountains in 2010.