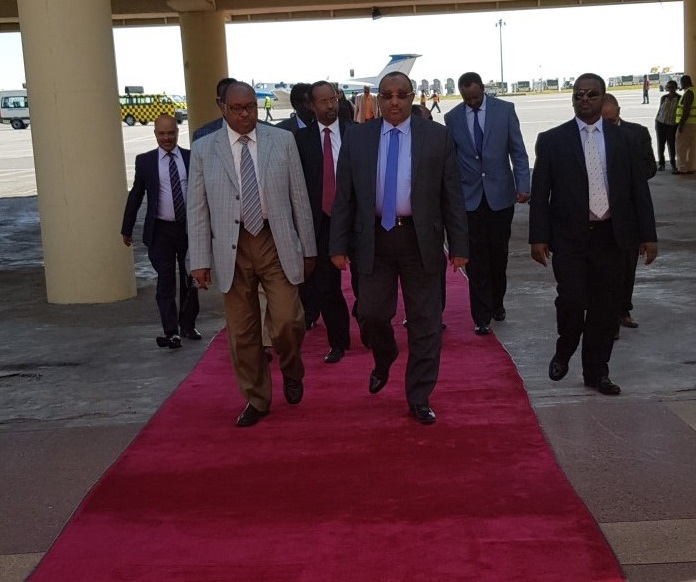 Addis Aababa-(Puntland Mirror) President Abdiweli Mohamed Ali of Puntland has received war welcome in Addis Ababa as he reached there this afternoon.
President Abdiweli was welcomed by Ethiopia Foreign Minister Workneg Gobeyehu upon arrival at Addis Ababa International Airport. 
The President of Puntland today traveled to Ethiopia after he received an official invitation from Ethiopian Prime Minister Hailemariam Desalegn.
Before departing from Garowe, Abdiweli said he would hold meeting with the officials of Ethiopia.