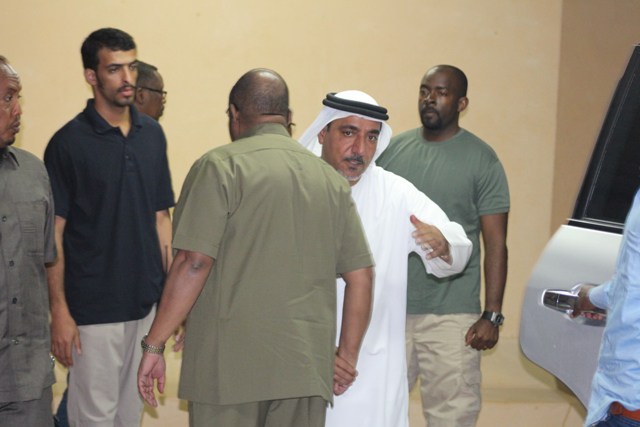 Mogadishu-(Puntland Mirror) The Puntland President Abdiweli Mohamed Ali met with United Arab Emirates (UAE) ambassador to Somalia, Mohamed Al Othman.
During the meeting which took place at the UAE embassy in Mogadishu on Thursday night, the two sides discussed the relationship between the Puntland state and UAE.
Finally, the two sides agreed to strengthen their relationship such as, trade and security.
UAE pays the cost of Puntland anti-piracy forces, which played a major role in combating sea piracy of Puntland shores.