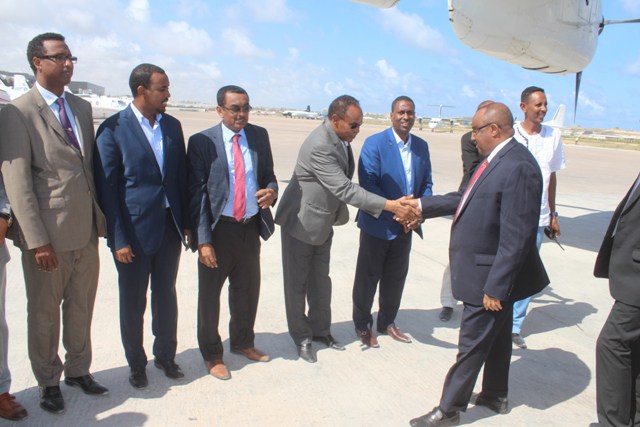 Mogadishu-(Puntland Mirror) The Puntland President Abdiweli Mohamed Ali has arrived on Tuesday in the Somali capital, Mogadishu, to attend the national forum between the Somali political leaders.
The president was welcomed at the Mogadishu airport by ministers from the federal government of Somalia, including the minister of Justice Abdullahi Ahmed Jama (Ilko-jiir) and minister of education Abdiqaadir Abdi Hashi.
The national forum is expected to open tomorrow in Mogadishu, which will determine the exact time of the elections of Somalia.
According to the diplomatic sources told Puntland Mirror recently, the Somali presidential election is expected to be delayed until December this year.