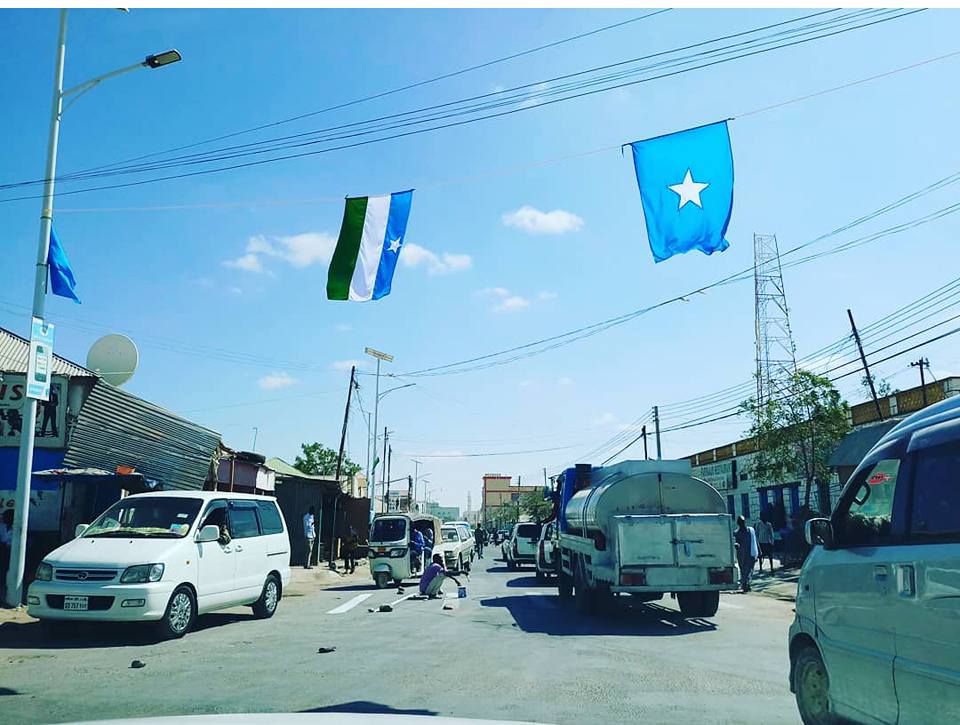 Garowe-(Puntland Mirror) Puntland is preparing to welcome President Mohamed Abdullahi Farmajo.
Farmajo is scheduled to arrive on Sunday for his first visit to Puntland since he became president of Somalia in February last year.
In the capital, Garowe, the flags of Somalia and Puntland hang on the main street to honor the arrival of the President.
Puntland will deploy armed forces in Garowe to beef up the security, army sources told Puntland Mirror.
Somali President will attend the opening of Garowe international airport and the celebration of the fourth term of Puntland President Abdiweli Mohamed Ali, according to sources.