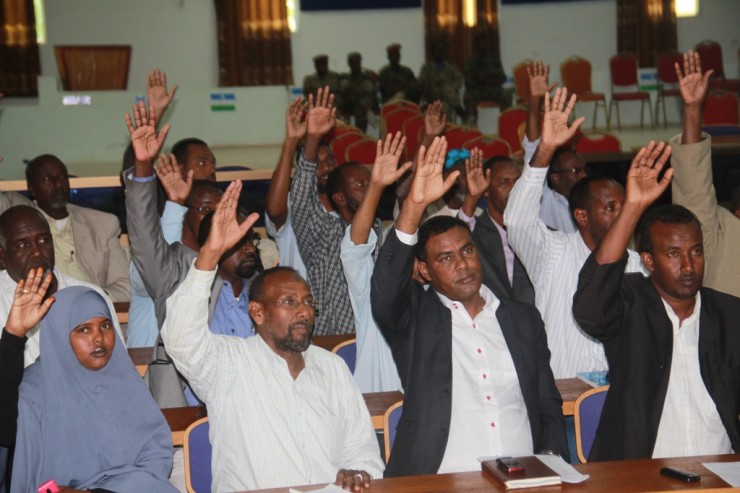 Garowe-(Puntland Mirror) Puntland lawmakers dissolved cabinet ministers Tuesday after they voted out of office, sources said.
Nearly 47 MPs have voted to oust the cabinet ministers, accusing poor performance, speaker of Parliament Ahmed Ali Hashi announced.
The MPs had been debating the no-confidence against the cabinet for the past two days.  
The President has 21 days to select new cabinet ministers, according to Puntland constitution.  
According to article 67 of Puntland constitution, to dissolve the cabinet two-thirds of the 66 MPs would need to vote in favor of the motion.