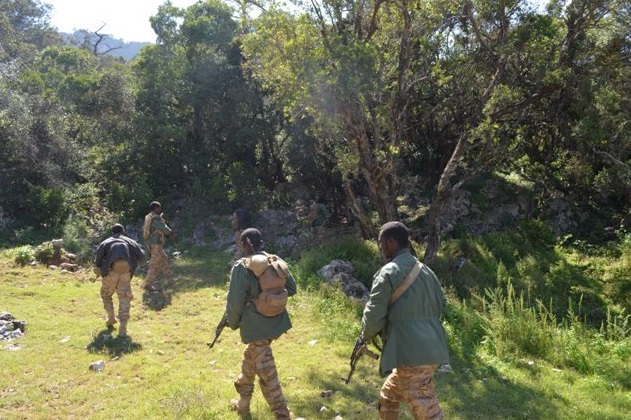 Garowe-(Puntland Mirror) Puntland forces raided Al-Shabab hideouts in Galgala Mountains Friday afternoon, security sources said.
A Puntland security officer who requested anonymity told Puntland Mirror that the army has carried out operations against the militants who are hiding in the mountainous areas.
Fighter jets were involved in the operation, which was carried out air strikes, according to security officer.
The officer declined to give any details on casualties.
The operation took place just days after fighters from Al-Shabab attacked a military base in Af urur village of Galgala mountains, which left at least 40 Puntland soldiers and a number of civilians including women and children.
Speaking to reporters in Garowe Friday Puntland President Abdiweli Mohamed Ali has vowed to fight armed groups such as Al-Shabab and ISIS who are doing hostile acts in Puntland.