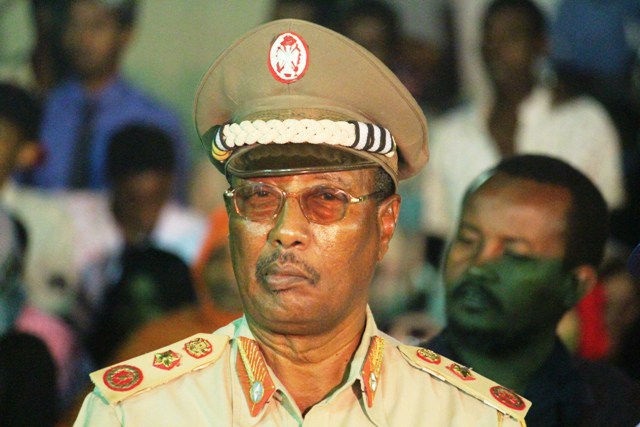 Garowe-(Puntland Mirror) Puntland army commander General Saeed Mohamed Hersi, known as Saeed Dheere said on Sunday he was a candidate for Puntland presidential election in 2019.
"After I received many suggestions from different people that they are urging me to run for president, today I am announcing my ambition for the presidency of the Puntland government," he said in a press conference in Garowe.
General Saeed Dheere, a well-known military man, has been working with the army in Somalia and Puntland for decades.
Asked whether he resigned from current post, Saeed Dheere said that he is still the commander of Puntland army.
The upcoming Puntland presidential election is expected to be held in January next year.