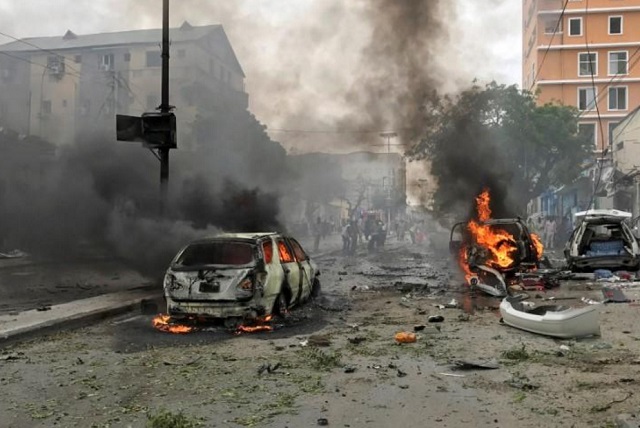 Mogadishu-(Puntland Mirror) At least five people were killed and 10 others wounded in car bomb blast in Mogadishu on Sunday, security and medical sources say.
The blast occurred near Waberi police station along the Maka Al Mukarama road in Mogadishu, according to sources.
The target of the blast is still unclear.
Most of the people killed and wounded in the attack were civilians, medical officials said.
The number of blasts in Mogadishu had dropped until recently.
No group has so far claimed responsibility for the blast, but Al-Shabab armed group often carries out such attacks in Mogadishu.