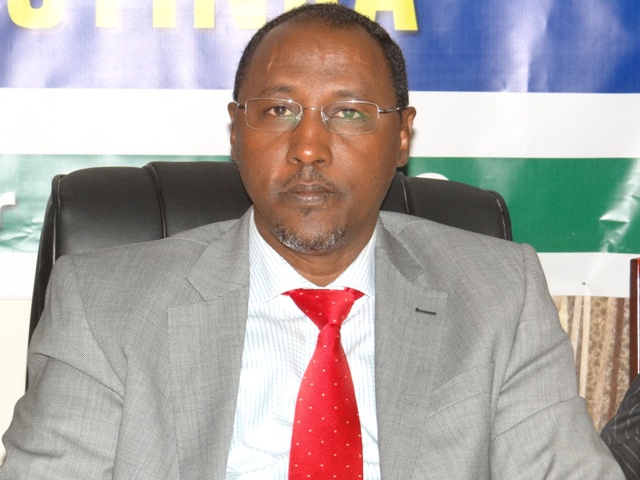 Adado-(Puntland Mirror) Galmudug's leader Abdikarim Hussein Guled has fired the interior minister, Jama Hassan Salad, according to a degree from the presidency seen by Puntland Mirror.
Guled has appointed Mohamed Hayir Nour as the new interior minister of Galmudug tiny administration in Somalia.
Last week, Galmudug's lawmakers sacked President Abdikarim Hussein Guled, accusing him of inaction, but he refused to concede that dismiss.