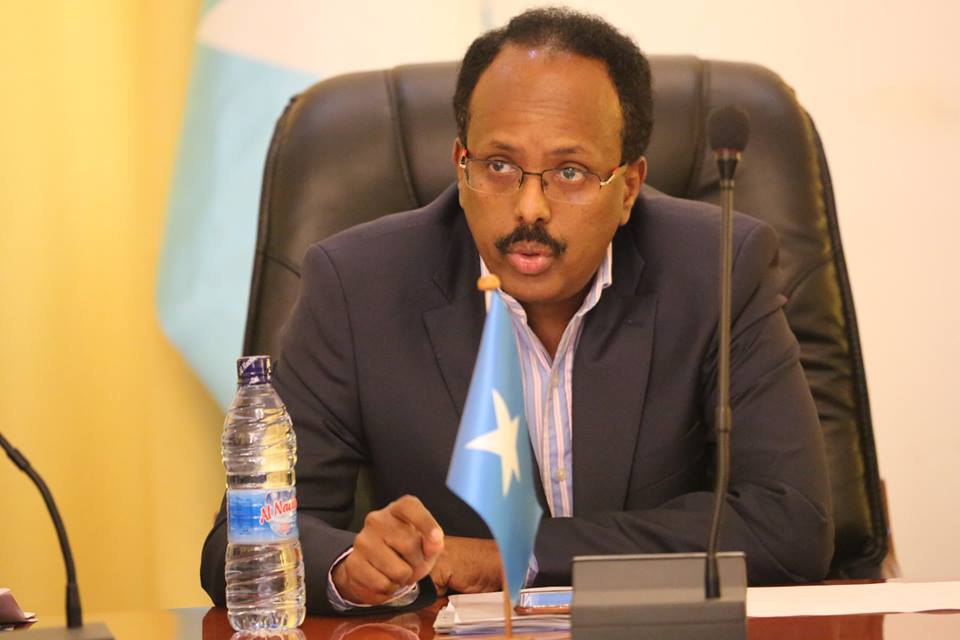 Mogadishu-(Puntland Mirror) Somalia's President Mohamed Abdullahi Farmajo on Thursday traveled to Saudi Arabia, Presidential sources say.
During his visit in the Saudi Arabia, the Somali President is expected to have meeting with Saudi Arabia's top leaders.
This is the first overseas journey since Somali lawmakers elected him as the country's President earlier this month.
Before his departure to Saudi Arabia, Farmajo has appointed Hassan Ali Khayre as his new Prime Minister.