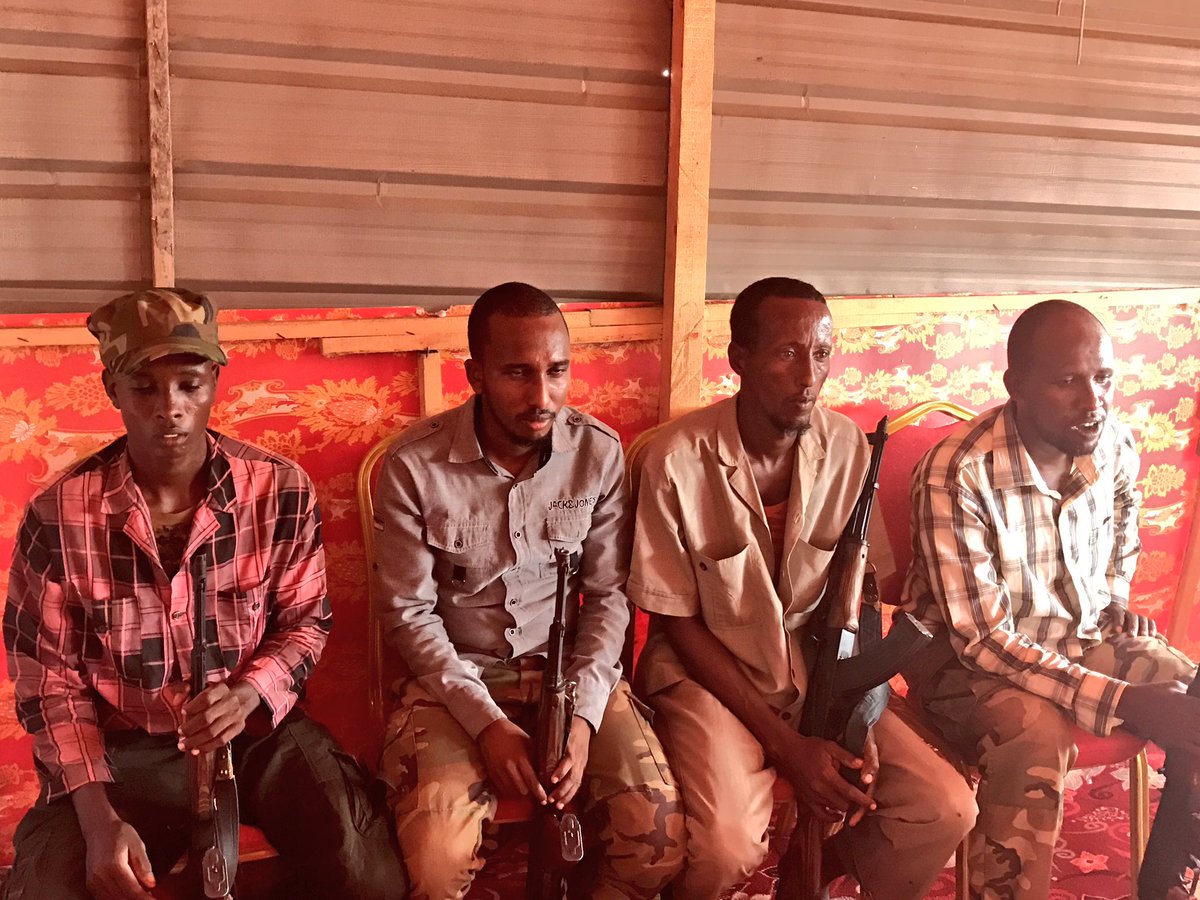 Kismayo-(Puntland Mirror) At least four Al-Shabab fighters have surrendered to Jubaland forces in southern Somalia, according to the Jubaland state officials.
During the last three years, Jubaland forces backed by Kenya troops under AMISOM are battling the Al-Shabab fighters to liberate Juba regions.
Al-Shabab was pushed out of Kismayo in 2012, but the militants still active in the outskirts of the town.