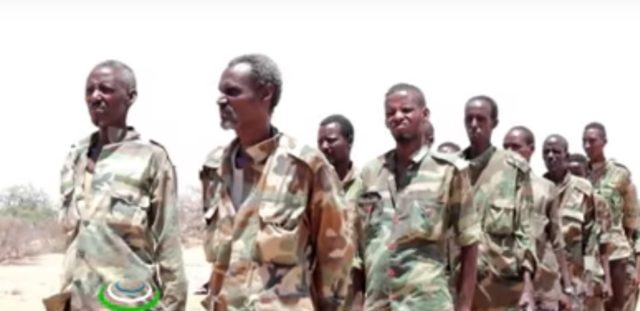 Garowe-(Puntland Mirror) More than 100 Somaliland soldiers have surrendered to Puntland, state-owned PL TV reported on Sunday evening.
The surrenders were welcomed by the Puntland army commanders and Nugal governor Omar Abdullahi Faroweyne in Har-wanag area in Sool region.
They were part of Gacan Libaax military unit in Somaliland, according to PL TV, citing army commanders.